Hey I'm back with some great motivation for involving your children in the kitchen! Last month, I shared some tips to make cooking with kids a little easier and less stressful. Because having kids in the kitchen definitely changes things! Boy, oh boy! If you are cooking with your kids be prepared to take your time and brace yourself for a big ol' mess!!
If it's so much more work, why would you want to involve your kids in the kitchen?? The benefits of cooking with kids are so important that they will definitely help you find the motivation to involve your kids occasionally.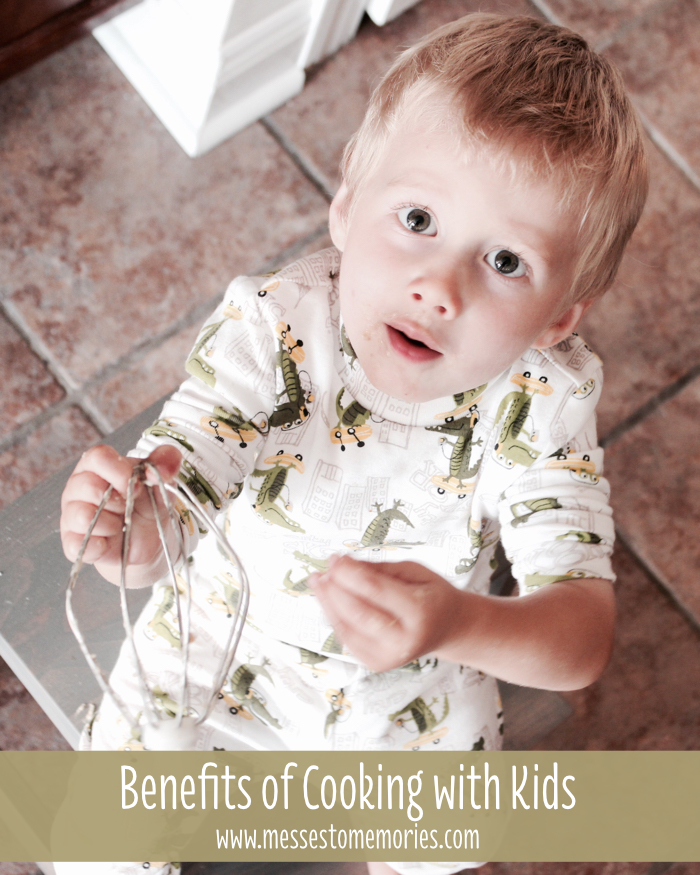 Here are four great reasons:
1. Cooking is a bonding experience.
It really is amazing how spending a little one on one time with your child can change both of your attitudes. After a busy day, sometimes I just need 10-15 minutes with one of my kids to help them feel loved… and if we happen to enjoy a cookie together after it makes both of our nights that much better.
2. Kids develop a passion for food.
REAL food! And hopefully for good food that helps them to fuel their body in a positive way! This benefit comes right after that cookie… With all the easily accessible processed and fast foods, its important for kids to learn to love food that helps them to be healthy. Working with a variety of food helps them learn to love it all!
3. It's an opportunity to learn about nutrition.
I love teaching my kids what food does for their body… like how broccoli provides fiber and important vitamins that help our bodies work properly and become stronger. If you teach them enough, eventually they will start to wonder on their own how the food they are eating is helping them grow.
4. Life skills can be taught in the kitchen.
From simple fine motor skills to basic math facts, there are so many things that kids can learn by participating in the cooking process in the kitchen. Not to mention the fact that if they learn how to prepare good dishes in the kitchen, they will be able to be independent and help out with kitchen duties!
Now go grab your kids and your favorite apron!
Here are some fun ideas for food art for kids… this makes cooking even more exciting!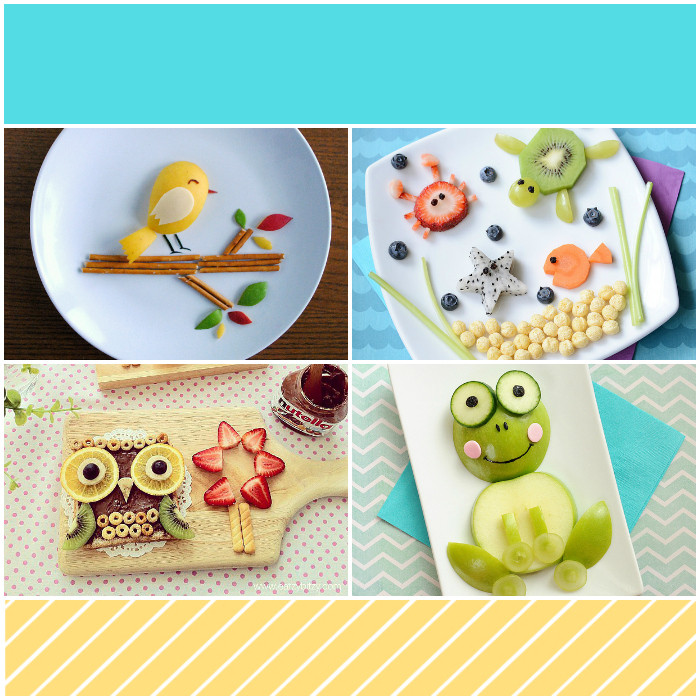 And don't forget to stop by my blog for more kid projects and tips for teaching children. Here is one of my most recent posts on teaching our girls what it means to be princesses!