S'MORE CARAMEL POPCORN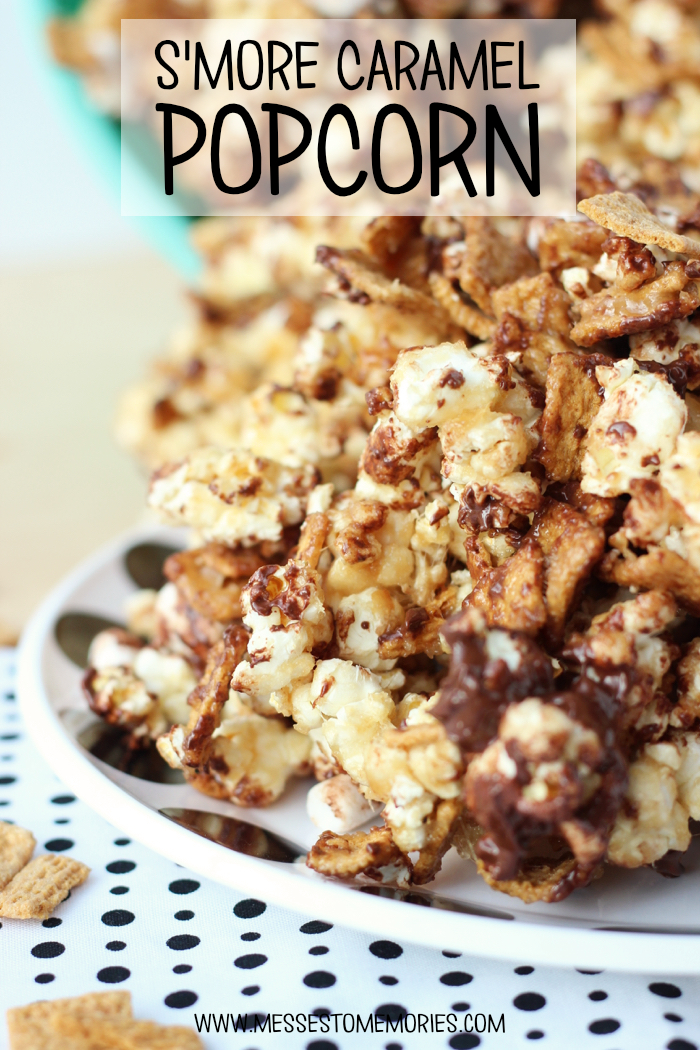 12 cups popped popcorn
4 cups golden grahams cereal
2 cups mini marshmallows
2 cups chocolate chips
For the caramel:
1 cup butter
1 cup brown sugar
14-15 marshmallows
Melt the butter on the stove, add the brown sugar and marshmallows and stir until a smooth caramel forms.
Combine the popped popcorn, golden grahams, 1 cup marshmallows and 1 cup chocolate chips. Pour the caramel over a cup at a time, mixing each time to coat as much as possible.
Let sit and cool for a minute and add the rest of the chocolate chips and marshmallows. Refrigerate for 10-15 minutes to get it to set up quick and not be super sticky. Or just eat it right away if you don't mind your fingers being a little sticky...