MEATBALL SUBS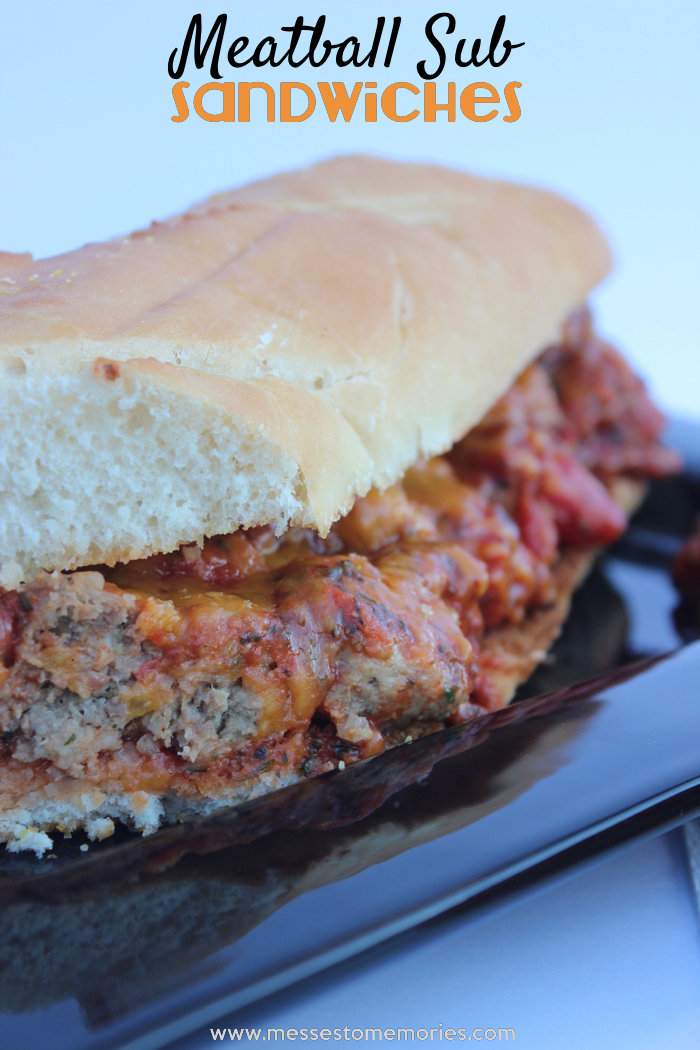 1 loaf of French Bread or other Sub style bread
½ cup grated mozzarella or cheddar cheese
For the Meatballs:
½ lb. ground turkey
½ lb. Italian sausage
¼ c. dry bread crumbs
½ tsp. pepper
2 Tbsp. dried onion
2 eggs, lightly beaten
¼ cup freshly grated Parmesan cheese
1 tsp. basil
½ tsp. parsley
1-2 cloves garlic, minced
1 tsp. salt
For the Marinara Sauce:
1 16 oz. can tomato sauce
1 16 oz can diced tomatoes
1 12 oz. can tomato paste
pinch of baking soda (to help balance acidity)
½ tsp. black pepper
1 Tbs. oregano
½ Tbs. Basil
1 Tbs. garlic
2 Tbs. parsley flakes
2 bay leaves
1 Tbs. sugar
pinch of red pepper flakes
3 Tbs. Parmesan cheese
Mix all of your meatball ingredients together gently and shape into 1 inch balls. Place on a cookie sheet. We like them small because they cook quicker and you get more (we freeze the leftovers and save them for another night).
Broil for about 8-12 minutes or until they start to brown. Watch them very closely!! If you are picky about your meat being cooked well (I am) then double check one by cutting it in half to see if its done. Set aside.
While the meatballs are broiling prepare your sauce by combining all the ingredients and simmering for 20-25 minutes.
Slice your bread so that you can layer the meatballs and cheese on top of the bottom half. Then broil until the cheese is slightly melted and the bread is a little crispy! Top with the other half (also broiled until bread is crispy)!