Hey there! Carisa here… life has been a little hectic over at my house, but we wouldn't have it any other way. One thing that really helps me connect with my kids and slow down a bit is making lunch time fun! That's where this fun Cheesy Pesto Quesadilla comes into play! I think it would make the perfect Valentine's day lunch.
My kids love quesadillas and request them on a regular basis. On one busy day it was a little past lunch time and the kids were begging me to feed them. As I was pulling everything out for these cheesy pesto quesadillas I noticed a couple cookie cutters.
They had been pretty good all morning, so I decided that I should take some time and make a special lunch with them! Of course, they get so excited when I do something crazy like this… but it only takes a couple extra minutes and it totally makes their day!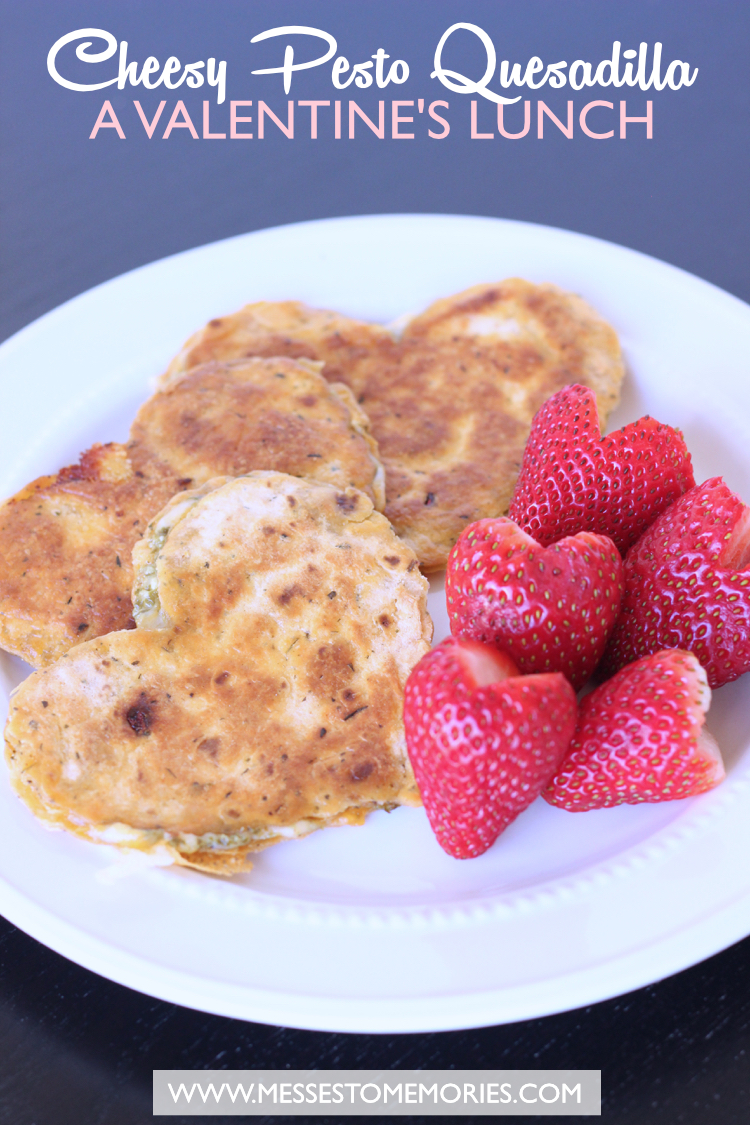 Believe me… when dad asked what their favorite part of the day was, it was these hearty cheesy pesto quesadillas.
I honestly think its because they love to help and be involved in the things that we do everyday. So when they get to help make a special lunch it sticks out in their mind!
I definitely wouldn't do something like this everyday… or even every week, because then it just isn't as special.
Now this is easy… All you do is cut out your tortilla with a cookie cutter. Get as many hearts from one tortilla as possible so you don't waste! The kids might just eat the scraps anyway…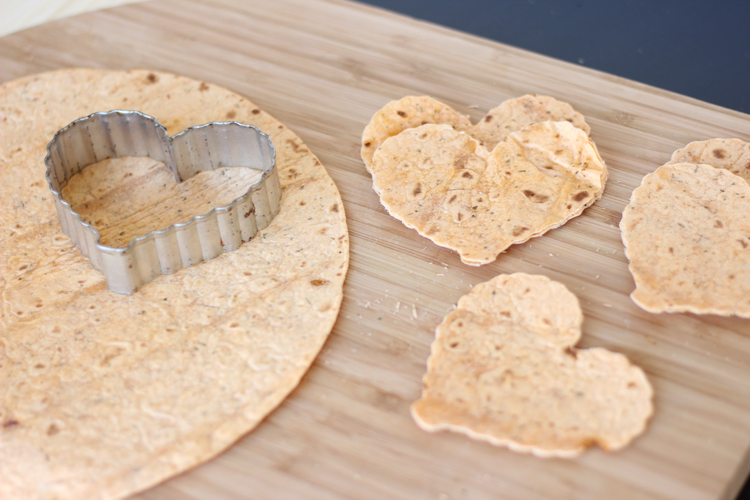 Let the kids sprinkle cheese on one heart and spread pesto on another heart.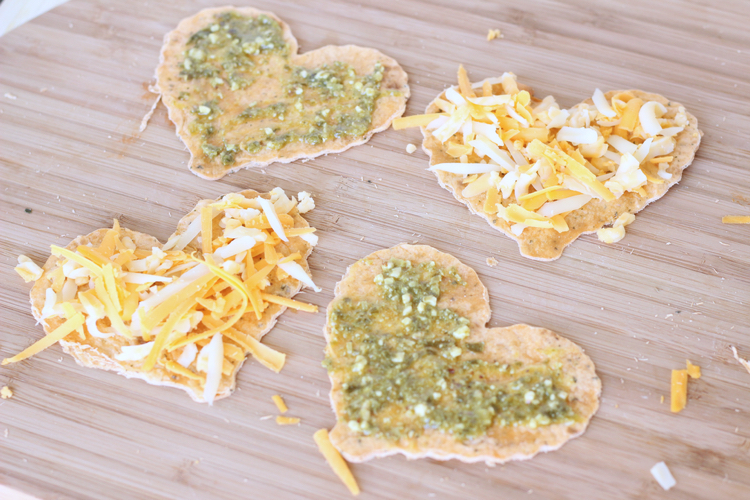 Put them together and let them cook on a frying pan just until the cheese is melted and the tortilla is crisp.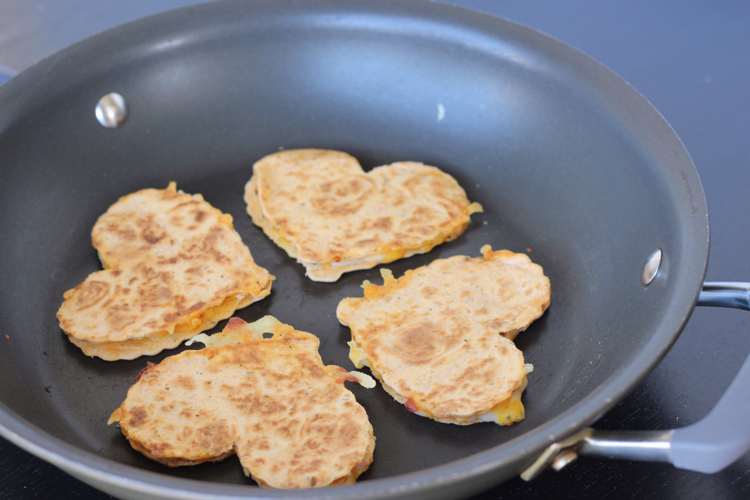 There you have it! An easy, cheesy Pesto Quesadilla shaped like a heart. Paired beautifully with some heart shaped strawberries!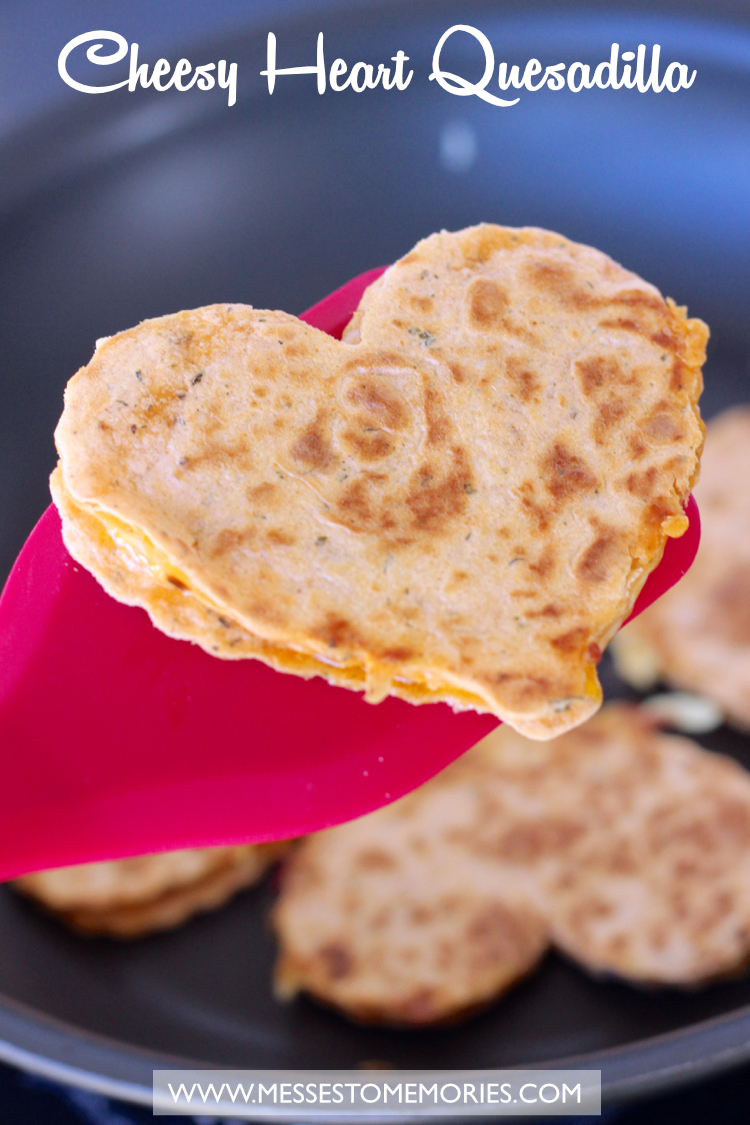 This would be great for Valentine's day! Or really any day… because hearts are a symbol of love… and I don't know about you, but I love my kids all year long! So this lunch is perfect for any day of the year!
Looking for some more lunch time fun? Check out this snowman pizza… So easy and so fun!!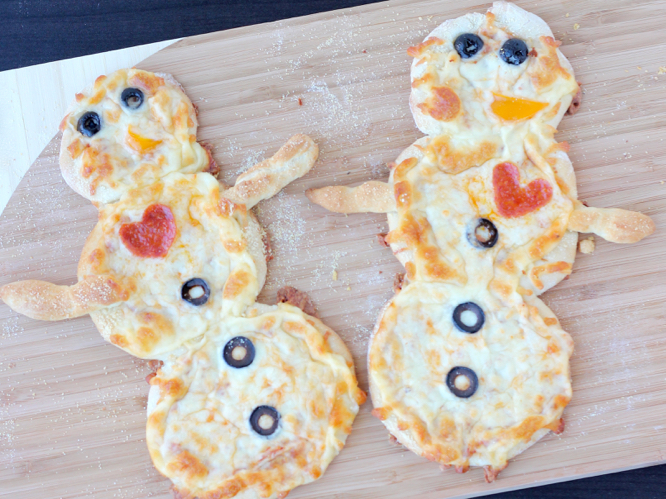 And don't miss out on these fun Valentine activities: